Buffalo Personal Injury Attorney
Experienced Personal Injury Lawyer in Buffalo, NY
At the Law Offices of Randy H. Gugino, we understand how the consequences of a negligent act can affect your life, and that of your loved ones. Randy H. Gugino is an skilled Buffalo personal injury attorney with over 30 years of experience. You shouldn't have to suffer because of the negligence of another party. Allow attorney Gugino to help you and your family secure the compensation necessary to preserve your standard of living and financial security.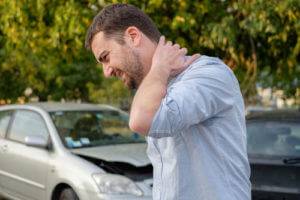 At the Law Office of Randy H. Gugino, your first consultation is without cost, and at no obligation. Our experienced Buffalo personal injury attorney will investigate the circumstances of your injury, and determine whether or not there is liability. You owe it to yourself and your family to seek compensation for economic loss and your pain and suffering. Don't settle for less, contact us today to arrange your confidential consultation.
Let Our Experienced Buffalo Personal Injury Attorney Fight For You
The Law Offices of Randy H. Gugino handles all types of personal injury and wrongful death cases throughout New York State, including:
Construction Site Accidents
Motor Vehicle Accidents
Slips and Falls
Defective Products
Work Place Incidents
Dog Bites
Medical Malpractice

Wrongful Death
Child Injuries
Broken Bones
Loss of Limbs
Burns
Paralysis
Asbestos
Time is of the essence in a personal injury case.
A fair and full recovery requires prompt attention at the onset of your case to investigate, gather, and analyze evidence. Dedicated Buffalo personal injury attorney Randy Gugino understands the complexities involved in personal injury cases, and has the experience and resources necessary to fight for the compensation you deserve.
We offer the following services to help facilitate you in this process:
Investigation of the Accident Scene
Locating and Interviewing Witnesses
Medical Evaluations
Analysis of Injuries and Damages
If you or a loved one has been involved in a motor vehicle accident, or suffered a personal injury due to the negligence of another party, you deserve to be compensated for your loss. Contact Buffalo personal injury attorney Randy H. Gugino at (716) 833-8455 for a confidential consultation. Let our 30+ years of experience work for you.