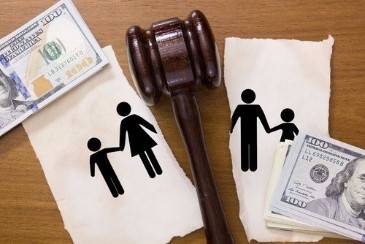 I am asked many questions as an experienced Buffalo Child Support Lawyer. Check out these 5 child support payment questions for more information and contact us for a case review.
What should I know about child support?
It is regulated by the New York State Child Support Standards Act.
The custodial parent will be entitled to pay 17% for one child, 25% for two children, 29% for three children, and going up from there.
These numbers are a given aspect of what you are entitled to.
Can I modify my child support order if I lost my job?
NYS child support cannot be modified in Family Court or Supreme Court.
Action can be taken in court to work out arrangements.
What happens if my ex is not paying child support?
No reason for you to have to wait on paying your bills.
You should go to court and file an enforcement proceeding.
Should I still pay child support if my child refuses to see me?
The simple answer is no.
The father or mother may have caused this situation to occur themselves.
Can I file child support if my spouse lives in another state?
You must file for NYS in Family Court.
Both parties will be able to present their in the two different courts.
Contact Our Buffalo Office Today
If you are going through a difficult time and have questions about these 5 child support payment questions, contact experienced Buffalo Child Support Lawyer Randy Gugino for guidance.
Like us on Facebook